Ready to get involved?
Let's get to work!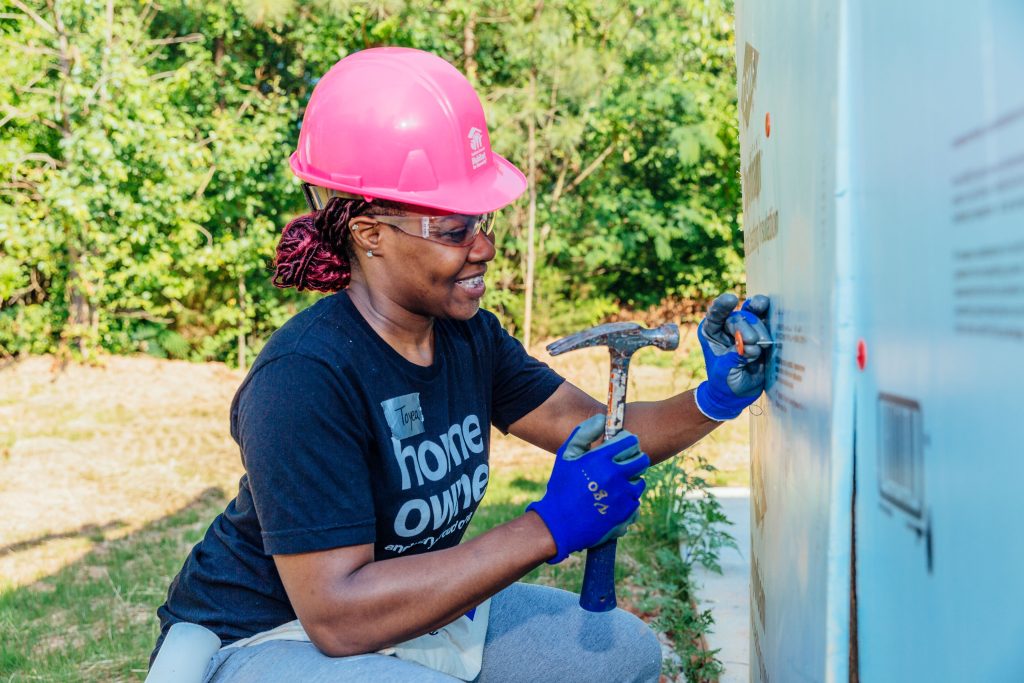 Volunteers are the heartbeat of Habitat for Humanity of Danville. By volunteering locally, you can be a part of the change you want to see in your community. While working alongside diverse groups of people, going into new communities, and taking on new challenges, you'll learn how you can use your own time and talents to dramatically improve the lives of those around you. 
Whether you're swinging a hammer for the first time as you help build a house, or helping sort through donations at the ReStore, your efforts make the dream of homeownership possible. 
If this is of interest to you, please fill out the application below.
Are you ready to help make affordable housing a reality? We'll provide the tools, materials, and on-the-job training while you provide the labor. No prior experience is necessary to be part of our team, just a belief in our mission, a positive attitude, and a willingness to learn. 
There are two main clusters of construction volunteers. The first is made up of "weekend warriors" who, either individually or in church- or work-groups, help on Saturdays. The other cluster consists of retirees who build on Mondays and Tuesdays. This cluster generally prepares for or completes Saturday builds and performs tasks that require more experience.  
Not comfortable with tools and construction? We've got a place for you!
Every day our Danville ReStore receives donations and prepares them for sale to the general public. We have an immediate need for volunteers that can sort, price, clean, display, and make small repairs on our stock. We also need individuals that can drive a box truck, lift heavy items, and manage a cash register. 
If you love the retail environment,  come hang out with us at the ReStore. 
Volunteer
faqs
In an effort to make the volunteer process as simple as possible, we've compiled a few of our most common questions.