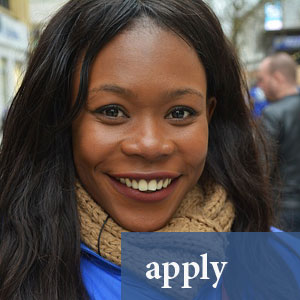 Apply For A Home
If you can answer yes to the following questions, you may be eligible for a house through the Habitat for Humanity of Danville program.
Do I currently live in substandard housing, as defined by unsafe, unsanitary or overcrowded conditions?
Am I unable to obtain a conventional mortgage loan to buy a house?
Am I willing to commit 300 hours of my time to "sweat equity" toward construction of my house or another Habitat project?
Am I willing and able to attend planning meetings during the construction of my house?
Can I afford to purchase a Habitat house?

Can I afford house payments of 20% to 30% of the gross household income per month?
Can I afford to continue these payments for 20 to 30 years to repay a no interest loan?
Can I make a down payment of $1,000?
Can I afford to pay utilities and other expenses associated with home ownership?

Will I take pride in my home by keeping the house and yard clean and tidy?
Will I do what I can to help improve the neighborhood to make it a safe environment for all residents?
Am I willing to live in a racially integrated neighborhood?
Am I willing to attend meetings or participate in programs designed to better understand the responsibilities of home ownership?
Will I make myself available to be interviewed by the Family Selection Committee?
Will I allow Habitat share pictures and videos of my family to promote the work Habitat does?
Do I understand that any judgment against me must be resolved before I can be approved as a Habitat Homeowner?
If you can honestly answer "yes" to all of the above questions, please use the form below to contact Habitat for Humanity of Danville or call (217) 497-4234.